2014 was a year of progress and promise for sustainability, giving us much to look forward to in 2015. We'd like to remind you of where we've been.
First, we saw a historic deal reached between the United States and China to reduce CO2 emissions. The two countries—the two largest CO2 emitters—for the first time agreed to clear targets for curbing carbon emissions over the next fifteen years.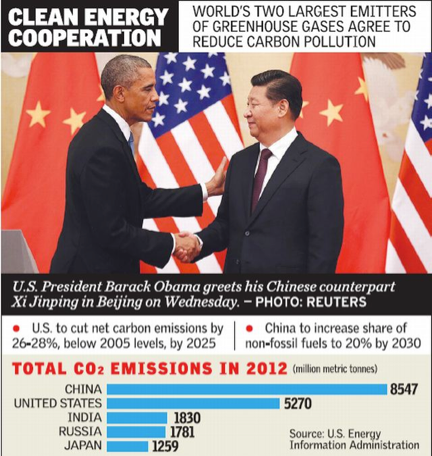 We also saw the UN Intergovernmental Panel on Climate Change release its Fifth Assessment Report, which concluded that global warming is unequivocal, humans have a clear influence, and the longer we wait to mitigate it, the more expensive it will become. While this wasn't news to most of us, it presents an important milestone that will influence decision makers worldwide ahead of the next Conference on Climate Change, which takes place in Paris later this year.
Other highlights of the year include:
• The Lima Accords, in which the nations of the world agreed to take decisive action on climate change
• Activist for youth and women's rights Malala Yousafzai became the youngest Nobel Peace Prize laureate
• New York State banned hydraulic fracturing
• New York City pledged an 80% reduction in greenhouse gases over 2005 levels by 2050
• The People's Climate March drew 300,000+ climate activists during the UN's Climate Summit in NYC, with thousands more marching around the world
These developments represent significant momentum toward addressing environmental and social challenges. And that's where we ought to keep the focus moving forward.
SPN's next discussion panel, taking place February 24th at NYU's Stern School, will assess Mayor Bill de Blasio's accomplishments during his first year in office as compared to the promise of his campaign. Panels in March and April will examine the effects of climate change on women in developing countries and the persisting gender gap in the United States, respectively. What are you most looking forward to in 2015? Let us know in the comments below.
Posted by Robbie Copley
January 17, 2015
Email communications@sustainabilitypractice.net with news or info!